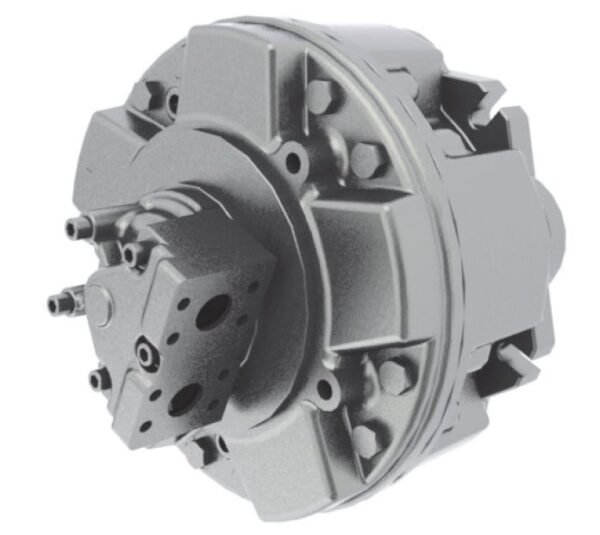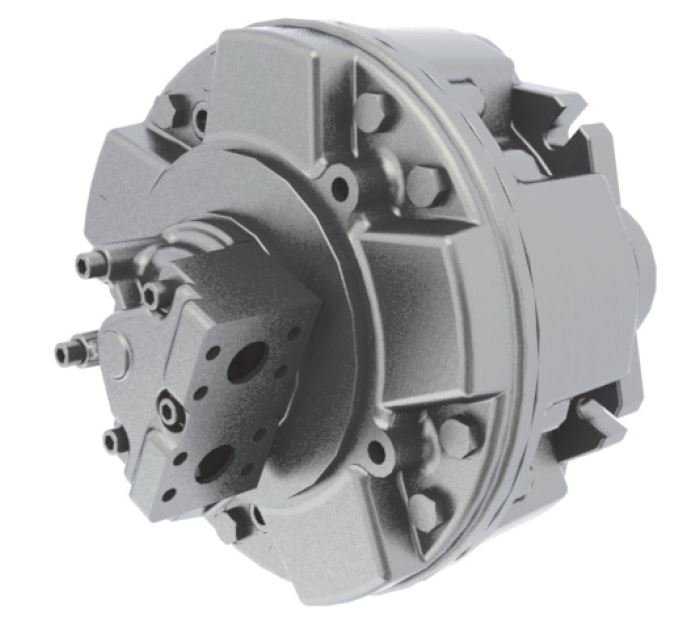 SAI HYDRAULIC (GM3-425-8H-GP-D40-R; 650rpm-80kW)
GM series motors are the result of many years of experience gained with the prior M, L and P series motors, and incorporate a number of design Variations with respect to these series intended to increase the srength of the motor casings and the load capacity of the internal dynamic components. The result is a series of motors with high continuous power ratings, featured by reduced internal specific loads and high mechanical and volumetric efficiency,That contribute to decrease the heat generated and consequently even the negative effect associated with it.
Description
Displacement – 426 cu.cc/rev.
Bore – 44 mm
Stroke – 56 mm
Cont. Pressure – 250 bar
Peak Pressure – 450 bar
Max. Speed – 650 rpm
Peak Power – 80 KW