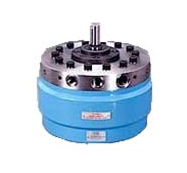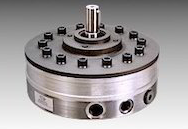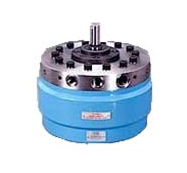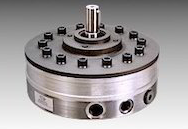 Polyhydron Radial Piston Pump ( 1RC-5-D-62)
Model 1RC*** are small, low weight, rugged radial piston pumps with 3, 5 or 7 pumping elements. These pumps are valve controlled and have no restriction on direction of rotation. These pumps can be submerged in oil externally mounted above oil level.
Description
Product Features
Flow – 7.2 LPM @ 1450 RPM
Geometric Displacement – 5.30 cmΛ3/r (Maximum Advised is 1700 RPM)
Maximum Operating Pressure – 300 bar
Shaft Type – straight key
Temperature Range –  -20°C to +80°C
Viscosity Range- 10 cSt. to 100 cSt.
Hydraulic Medium – Mineral oil
Weight – 10.2 kg