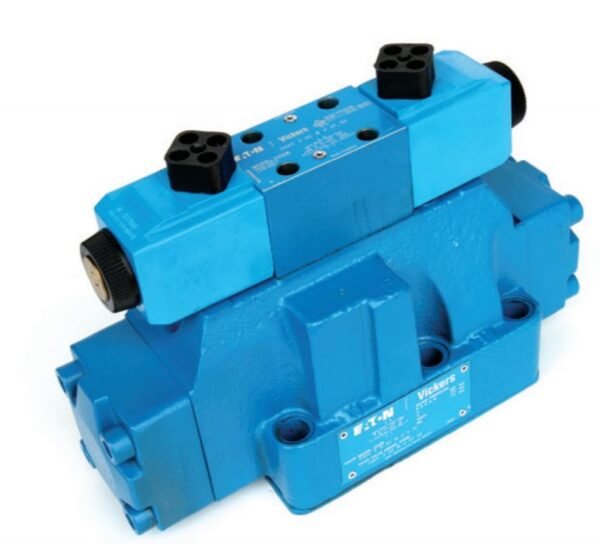 EATON DG5V-8 Solenoid Controlled Pilot Operated Directional Valves (DG5V-8-H-2N-M-U-D-10)
The Size 8 Directional Control Valve serves as a control valve package. It offers directional control, pilot pressure reducers, pilot chokes, and main stage stroke adjustment to control the flow.
The valves are generally used to control large flows up to 700 l/min (185 USgpm) at 350 bar (5000 psi) and provide low pressure drops.
Description
Maximum Flow – 700 lpm
Maximum Pressure – 350 bar
Coil Voltage – 220 V/50 Hz
Configuration – Two Position & Detented Type